Skip Navigation
Website Accessibility
December Trunk Shows:
Melissa Shirley & Danji
We've got two trunk shows for you this holiday month: Melissa Shirley (virtual) and Danji/CH Designs (in-person). Come by the shop to see all the great choices. 20% discount on all trunk show canvases.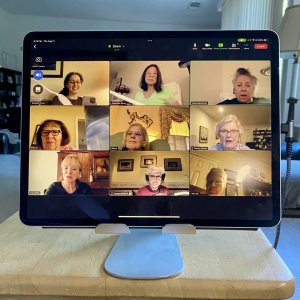 Last Virtual Stitch-In -
Dec. 7, 6:00-7:30 pm (PT)
Our Zoom stitch-in program is coming to an end. Join us this Thursday at 6 pm (Pacific) for our final video call. Then come see us at the shop for in-store stitch-ins!
>>Click to join the Virtual Stitch-In
First Tuesdays with June McKnight - January 9
Our 2024 First Tuesday series kicks off with a class on "Couture Fashion". Join June McKnight on Zoom on Tuesday, Jan. 9 at 6 pm (Pacific) to get fashion ideas for needlepoint characters.
Email
or call to register.
Encore: Wreath Workshop with Alison Hodgkiss - Jan. 26-27
In case you missed our November class, we're offering another chance for you to take our California Wreath workshop. Alison Hodgkiss from A Stitch in Time Needlework will teach her stitch guide for us Jan 26-27. Email or call the shop to register.