Skip Navigation
Website Accessibility
December Trunk Shows:
Melissa Shirley & Danji
We've got two trunk shows for you this holiday month: Melissa Shirley (virtual) and Danji/CH Designs (in-person). Come by the shop to see all the great choices. 20% discount on all trunk show canvases.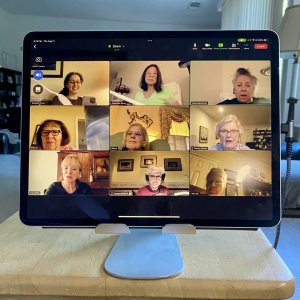 Virtual Stitch-In -
Thursdays 6:00-7:30 pm (PT)
Join the OWD stitchers via Zoom every Thursday evening. You don't have to live in the Bay Area to join!
Last Zoom session on Dec. 7
>>Click to join the Virtual Stitch-In
Encore: Wreath Workshop with Alison Hodgkiss
In case you missed our November class, we're offering another chance for you to take our California Wreath workshop. Alison Hodgkiss from A Stitch in Time Needlework will teach her stitch guide for us Jan 26-27. Email or call the shop to register.
Check Out Our Fall Haul!
The annual Autumn Market was chock full of wonderful canvases and other great finds. Visit the special corner of our website to see the latest goodies and stop by the shop to see canvases in person.